About us
The Association believes the best interests of members should be of the highest priority, while conflicts of interest between members and advisors should be avoided; only objective and professional advice are guaranteed to be rendered.
The Association is therefore established to
Promote account opening service structure;
Aim at protecting the interests and rights of members;
Enhance their confidence by increasing transaction transparency and establishing a lifelong relationship;
Emphasize on fostering the integrity, ethics, objectiveness and professional knowledge among our professional financial advisors through personal and professional development.
Mission Statement
Become a pre-eminent body representing the world class financial planning profession;
Being greatly valued by our members and highly respected by investors and the Government;
Strive to improve the general financial well-being;
Provide members and institutions with objective financial advice on wealth accumulation structure.
In support of this mission, the Association
Raises public awareness of the need for objective and professional wealth management advice for the financial advisory service rendered;
Provides members and the industry practitioners with training and information to enhance their provision of objective and professional financial advisory service;
Develops and maintains high ethical standards of members;
Acts as a communication platform for industry practitioners and general public
Code of conduct
The codes of ethics are general standards of a mandatory and enforceable nature. Each general standard will apply to all classifications of membership, unless otherwise stated.
Objectivity
Members get the priority to get well know of worldwide financial planning, not when they make a sale. Association receive no commissions from anyone and put members' interest at the first priority. A free of interest conflict relation can be established.
Integrity
Members shall observe high standards of honesty and integrity in conducting their financial planning business and in the provision of financial planning services.
Commitment
Association plan a life relationship with their members, not a high commission quick sale and unnecessary rotation of members investments.
Competence
Members shall provide competent financial planning services and maintain the necessary knowledge and skill to continue to do so in those areas in which the Member is engaged.
Professionalism
Members shall ensure their conduct does not bring discredit to the financial planning profession.
Confidentiality
Members shall not disclose any confidential information without the specific consent of the provider of that information unless compelled to by law or as required to fulfill their legal obligations.
Compliance
Members shall ensure their conduct complies with the Memorandum and Articles of Association of the Fee Based Association, the Fee Based Association's regulations and Professional Standards.
International Affiliation
Association seeks affiliation with different international professional bodies to provide members with international recognition. The proposed parties include Fee Based Advise.co.uk (fba.co.uk) and The National Association of Personal Financial Advisors (NAPFA).
Founding member
They are leading institutions in Hong Kong in the banking, insurance, investment and related industries that have helped the establishment of Fee Based Association. Their continued support in Fee Based Association's activities is an endorsement of our effort in taking the financial planning industry on the fee-based charging structure in Hong Kong to higher standards.
Honorary Advisors
Association is honored to have the support of the following parties who are leaders of Hong Kong's financial services industry: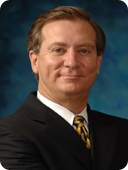 Denis Walsh, CFP®, CEP, CFS RFC
President & CEO
Denis Walsh is President / CEO of Money Concepts International, Inc. and Money Concepts Capital Corp. He joined Money Concepts in 1981, after graduating from Florida State University with a degree in Risk Management. Denis was elected to President in 1997 and in 2006 he become CEO. His responsibilities included the long term development of the Money Concepts companies and its day-to-day operations.
Denis Walsh is a Certified Financial Planner™, Certified Fund Specialist, Registered Financial Consultant, and a Certified Estate Planner. He also holds nine (9) FINRA Securities licenses.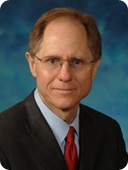 Barry Dayley, CFP®
Executive Vice President
Barry, a graduate of Brigham Young University with a degree in Financial and Estate Planning, worked as an independent financial planner prior to being appointed to the headquarters staff of Money Concepts International, Inc. He has introduced and taught others how to implement the Money Concepts System, as well as worked with Cuna Mutual, both as a key executive of Money Concepts and as a District Manager and Division Manager of Cuna Mutual. In establishing and implementing the Plan America Program in Credit Unions throughout the United States, Barry has seen this program grow from 120 Credit Unions to over 600 Credit Unions. He has continued to touch every base necessary for success in building a financial planning organization and brings that wealth of experience to his position as Executive Vice President of Financial Institution Marketing.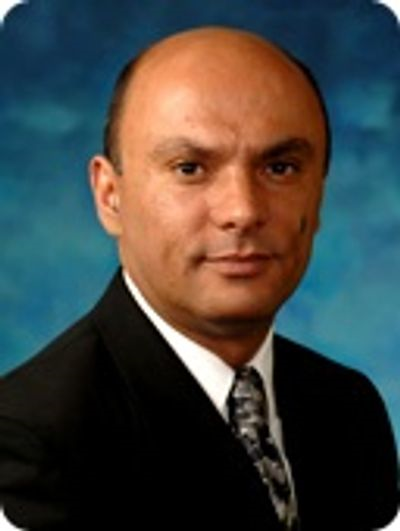 Mario Monteiro
Senior Vice President / Chief Information & Operations Officer
Mario Monteiro, a native of Portugal, graduated Cum Laude from the State University of New York/Institute of Technology, with a Bachelor of Science in Computer and Information Services. He also graduated with highest honors, as second in his class and first in his major, at Albany Business College, where he received an A.O.S in Data Processing and Business Administration with a minor in Accounting.
Mario began his career with Money Concepts as senior computer programmer/analyst in 1987. Mario was promoted to comptroller in 1988 and then to Vice President and Chief Financial Officer of all companies in 1990. In 1991, he became Financial and Operations Principal for Money Concepts Capital Corp. In 2007, he was promoted to Senior Vice President and Chief Information Officer/Chief Operations Officer for all companies.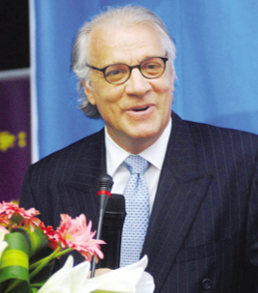 Bruce VonCannon
Bruce is the former Chief Executive Officer of Banque Privée Edmond de Rothschild in Hong Kong. During his 27 year banking career he held management and marketing positions for American Express Bank, UBS, and Rothschilds with banking assignments. Bruce holds a B.A.(1976) in Politics from Princeton University. He also holds M.S. Degree in Agricultural Economics from Purdue University, and an M.B.A. Degree from Kelley School of Business at Indiana University-Bloomington.