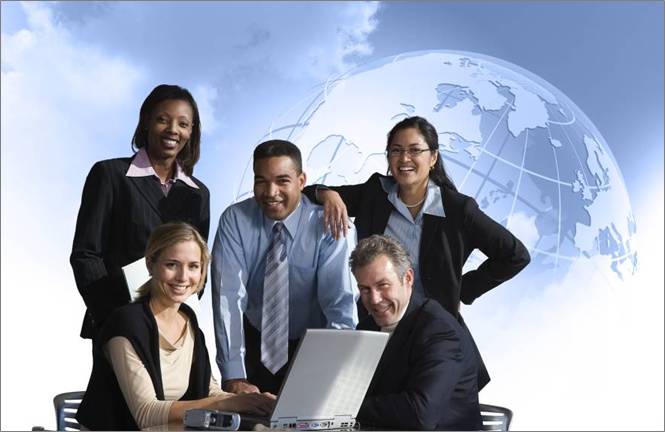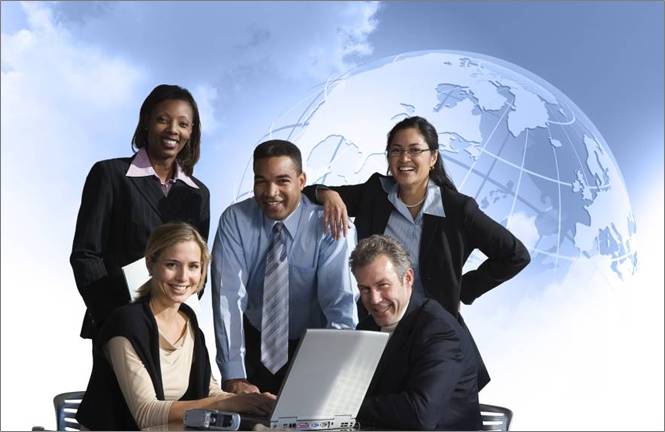 Company History
Money Concepts is a global financial institution with rich history in the wealth management business of more than 40 years.
Money Concepts International Incorporation was founded in 1979. John P. Walsh, founder of Money Concepts, recognized major weaknesses in the distribution systems of the financial services industry, and dedicated his new company to solving these problems. Mr. Walsh created a "turnkey" Money Concepts Financial Planning Center that allowed community based financial institutions, tax professionals and financial planners, a structured way to offer their clients and customers holistic financial planning and wealth management solutions.

Money Concepts is a privately held company completely no influence of product providers. Today, there are more than 700 Money Concepts Planning Centers throughout North America, Europe and the Pacific Rim.
Money Concepts Asia
In 2000, Money Concepts found the wealth management concepts was not generally adopted in Asia Region, Money Concepts has been the pioneer in bringing Money Concepts into Asia. The President of Money Concepts in Asia Region leads the company to extend its unique financial planning concepts in Asia region, especially in the Greater China. With our determined and consistent endeavor to make professional financial planning available to everyone, Money Concepts (Asia) is now one of the largest financial planning firms with a great reputation within the community. 
Meet the Team
The Money Concepts Management Team is a tightly-focused group of consummate professionals, with each individual bringing years of expertise in financial management, risk management, licensure and contracts, business administration and international finance. Their commitment is to help individuals and families achieve a secure financial future through sound financial planning.
Denis Walsh
President & CEO
Money Concepts International Inc.
In 1997 Denis was elected to President of Money Concepts International, Inc. As President of the combined companies his responsibilities included the long term development of the Money Concepts companies and its day-to-day operations, Denis Walsh is a Certified Financial Planner™, Certified Fund Specialist and a Certified Estate Planner. He also holds nine (9) FINRA Securities licenses. In 2006, he was named Chief Executive Officer.
Barry Dayley
Executive Vice President
Barry, a graduate of Brigham Young University with a degree in Financial and Estate Planning, worked as a financial planner prior to being appointed to the headquarters staff of Money Concepts International, Inc. He has introduced and taught others how to implement the Money Concepts System, as well as worked with Cuna Mutual, both as a key executive of Money Concepts and as a District Manager and Division Manager of Cuna Mutual.
Our Philosophy
Integrity
We pledge soundness and honesty in all our dealings with clients and companies with whom we affiliate.

Commitment
We regard all associations as a trust and give our total attention to the best interest of our clients, now and in the future.

Fairness
We insist that all arrangements must work equally well for all parties in both human and financial terms.

Credibility
We will not associate ourselves with products or services that we cannot believe in and use with pride and integrity.

Opportunity
We will constantly be alert to changes in markets, products, regulations, and the economy for the opportunities they may create.
Strategy & Purpose
Bring individuals, corporations and financial institutions the tailor-made financial planning services.
The company's principal objective is to deliver Professional Financial Planning Services through establishing and supporting an international network of identifiable Money Concepts Financial Planning Centers.
In order to further develop Money Concepts global network in Asia Region, we provide various localized services and products to our clients, looking for every treasured opportunity to build our brand and operate marketing activities with the help of partners in Asia region.
Awards & Corporate Social Responsibility
Over the years, Money Concepts (Asia) Holdings Ltd has won the following awards.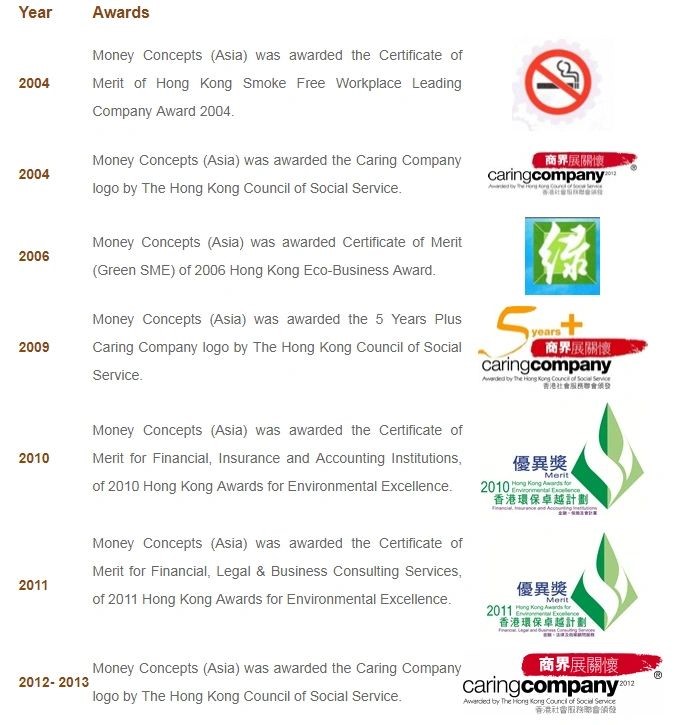 Milestone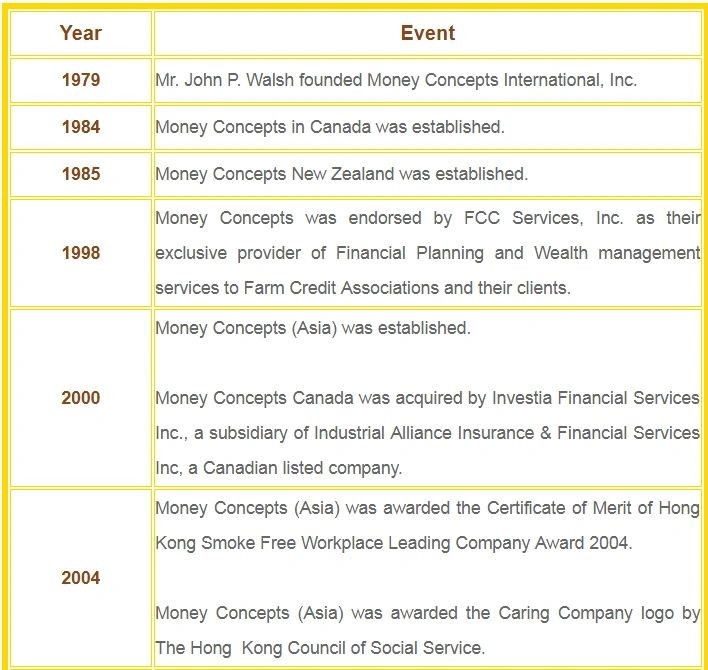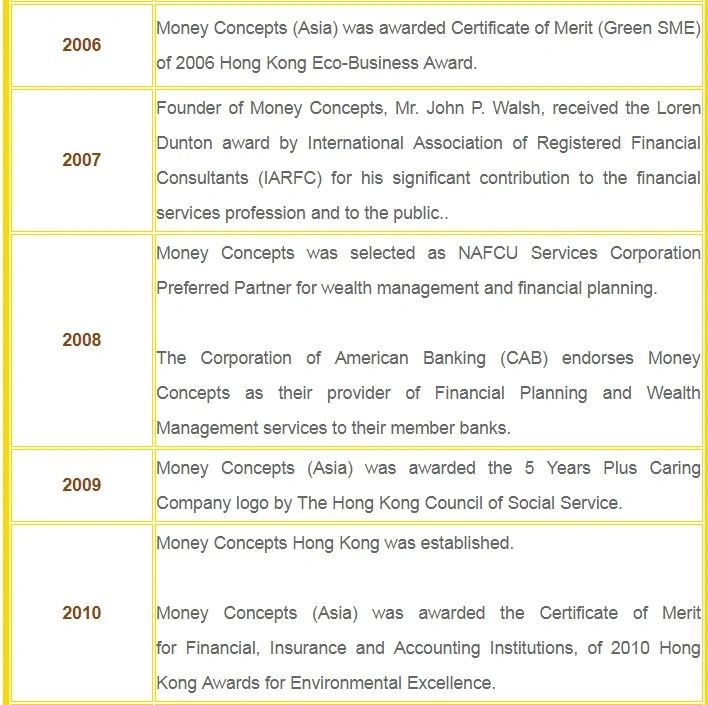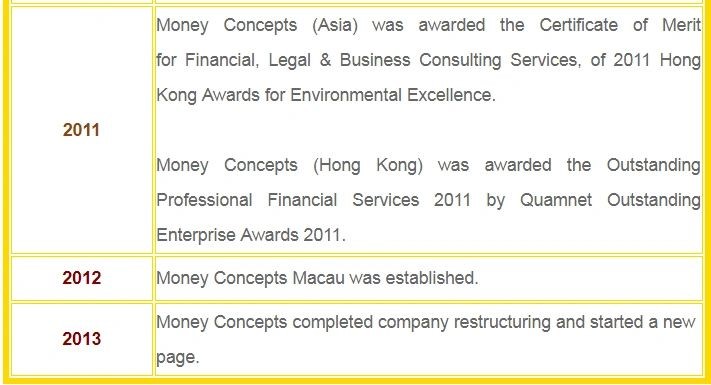 Next Steps…
This is should be a prospective customer's number one call to action, e.g., requesting a quote or perusing your product catalog.