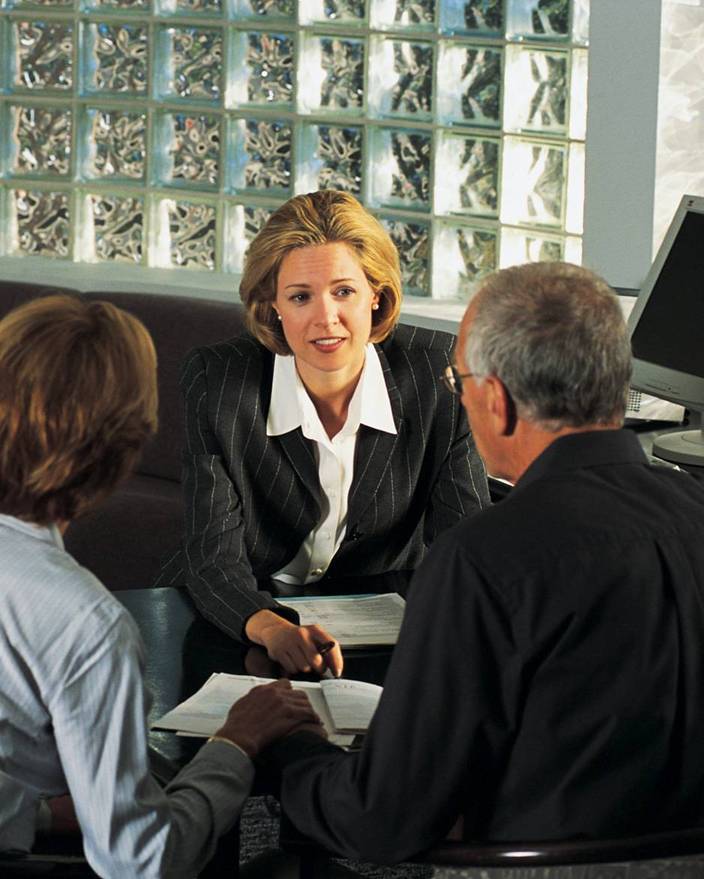 INTERNATIONAL IMMIGRATION SERVICE
Money Concepts (Asia) provides superior and professional international immigration and citizenship planning services. With years of experience in these fields, while covering all relevant countries worldwide, we advise our clients with the best options and programs currently available for acquiring alternative citizenship, immigration visa, and work visa.

Our clients are wealthy individuals and families, as well as their advisors worldwide, who rely on our expertise and experience in this specialized area. For instance arranging work, study and investment is very critical for investment planning. Despite the differences in immigration constraints for governments around the world, we will carry out providing customers with strategic consultations and professional assessments. Each case will be processed on an individual base. If necessary, we can further provide whole package services for investment consultation, wealth management, taxes and auditing, legal advice and enterprise development.

We provide the professional and reliable guidance for clients, to facilitate the clients' aspiration to enhance the quality of life and to grow wealth.
Please contact for more information: [email protected]

Types of Immigration:
Investment Immigration, Skilled Migration, Talent immigration, Retirement Immigration, Family Reunion Immigration, political asylum etc.

Service Scopes:
· General immigration enquiry and consultations
· Customized immigration planning
· Guide for preparations of immigration documents
· Provide legal advisory and assessments
· Tailor-made one-to –one trainings
· Overseas asset investments consultations
· Post-immigration services

Advantages:
· Professional immigration consultations and planning
· Abundant choices of immigration destination countries
· Experiential operations
· Personal individualized services
· Concise procedures
· Provide whole package services for investment consultation, wealth management, taxes and auditing, legal advice and enterprise development

Popular Countries:
UK, Australia, Malaysia, Vietnam, Cambodia, USA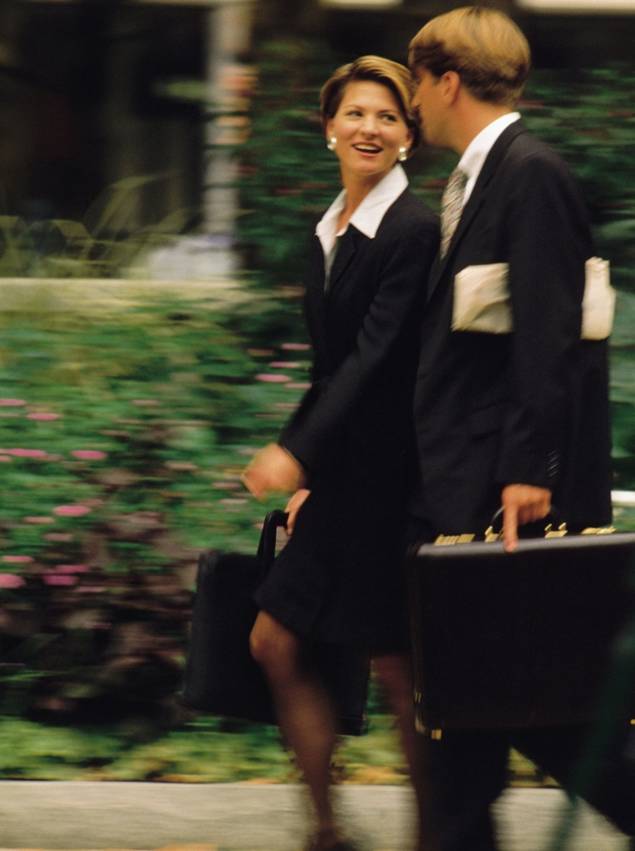 PASSPORT & PERMANENT RESIDENCY OF CYPRUS
Permanent Citizenship
Invest € 2 million in properties and owned for not less than 3 years. Applicant are required to retain any unit value not less than €500,000 in order to keep the Cyprus passport. Other properties are allowed to be sold.

Permanent Residency
Invest €300,000 in property estate under the name of applicant. Require both applicant and spouse to own property of €300,000 and provide proof (sum of saving, estate, stocks).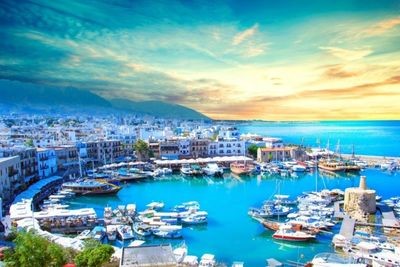 HONG KONG ESTABLISHED IMMIGRATION SERVICE
Money Concepts (Asia) Investment (to establish / join in business) in Hong Kong

Project Description
1. Attached to one of Hong Kong's Investment (to establish/join in business) program
2. Non-traditional investment immigration ── buy Money Concepts (Asia) franchise and operate in Hong Kong
3. Attract investment and talents to Hong Kong
4. Applicable to Chinese who have earned third-country status of citizens (we can handle that for you)

Why participate in this program:
1. Chance to develop Actual business in Hong Kong
2. We have a set of successful and comprehensive US business system
3. Established enterprise model
4. Good prospects for future
5. Free financial planning services
6. Free investment plan writing for you

Project Benefits (compared to Investment Immigration)
1. Normally invest at least HKD 10 million in Hong Kong
2. Evidence of assets (applicant nearly three months of bank statements can be between HKD 50 million or more)
3. Applicants should have a good business background, management experience, financial literacy, business licence
4. Approval time is only three months, shorter than investment immigration
5. Stand ready to vote for overseas investors, domestic business, immigration and business at the same time, do both
6. Our accountants can provide a low-risk fixed-income plan options for the applicant's choice

Required Documents:
1. The copy of applicant's passport
2. No criminal deed
3. The public certificate and copy of the marriage certificate
4. The qualifications and relevant work experience
5. The copy of child's birth certificate
6. Commercial Printing Co., file details of the registration and business registration details
7. The applicant's proof of residence abroad and color according to month (white) per person 3, size 55 × 45mm
Charging Plans[1]
The cost for handling third country permanent resident identity for you
Drafting a business plan, audit reports and other service fees assets
Proxy charge for opening a subsidiary from Money Concepts (Asia) and incidental expenses
Part of the annual management fee to join a subsidiary
[1] Refer to detailed project plan fees
Procedures: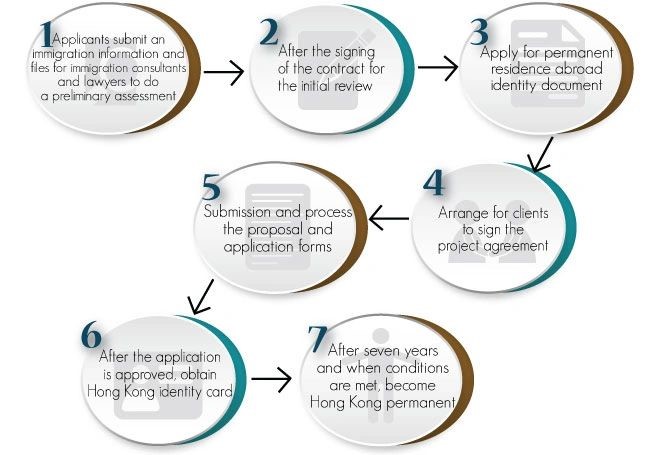 HONG KONG QUALITY MIGRANT ADMISSION SCHEME
Scope of the Scheme:
The Scheme is not applicable to nationals of Afghanistan, Cambodia, Cuba, Laos, Korea (Democratic People's Republic of), Nepal and Vietnam.
Prerequisites
All applicants must satisfy all of the following prerequisites:
1. Age
The applicant must be aged 18 or above when lodging an application under the Scheme.
2. Financial requirement
The applicant must be able to demonstrate that he/she is capable of supporting and accommodating himself/herself and his/her dependents, if any, on his/her own financial resources without relying on public assistance during his/her stay in Hong Kong.
3. Good character
The applicant should not have any criminal record or adverse immigration record in Hong Kong or elsewhere.
4. Language proficiency
The applicant should be proficient in written and spoken Chinese (Putonghua or Cantonese) or English.
5. Basic educational qualification
The applicant must have a good education background, normally a first degree from a recognized university or a tertiary educational institution. In special circumstances, good technical qualifications, proven professional abilities and/or experience and achievements supported by documentary evidence may be considered.
If the applicant fails to provide satisfactory supporting documents showing that he/she meets all the above prerequisites, his/her application will not be processed further and will be refused immediately.
Entry of Dependents
Applicants under the Scheme may apply to bring their spouse and unmarried dependent children under the age of 18 to Hong Kong under prevailing dependent policy. Persons admitted or applying for admission under the Scheme will be a sponsor of his/her accompanying dependents to Hong Kong. Dependents of persons admitted under the Scheme will normally be granted permission to remain in Hong Kong in line with the sponsor.
Money Concepts provides private wealth management services. Our services include:
Professional evaluation and consulting services based on the information provided by clients
Comprehensive immigration application services
Prepare list of documents for clients and their employers
Complete application forms
Review and prepare related documents for the Hong Kong Immigration Department ,
Submit application forms to the Hong Kong Immigration Department
Respond to any enquiries from the Hong Kong Immigration Department on behalf of clients
Receive documents and return it to clients
Application for entry of spouse or unmarried dependent children under age of 18
Extension of stay applications
Application for Right of abode in Hong Kong for clients who have lived in Hong Kong for seven years or above
Application procedures:
Provide comprehensive information of application to client
Recommend different scenarios and analyze the possibilities of success
Sign a contract with client
Develop a list of documents for application
Complete the application forms, the drafting of documents and letters on behalf of client
Check the completed forms and documents to ensure that there are no errors
Submit your visa application to the Immigration Department
Keep contact and follow up on the progress of your application with the Immigration Department
Receive Hong Kong Visa approval on behalf of client
Return the Hong Kong Visa to client
Provide follow up services to client
IMMIGRATION TO St. Kitts & Nevis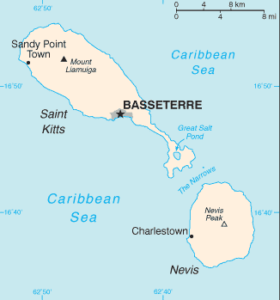 History
St. Kitts & Nevis is one of those countries where one can obtain a citizenship basis of an investment and/or a direct contribution to the state as a means of development of the country. Citizens of St. Kitts & Nevis are allowed to hold dual citizenship, and the acquisition of citizenship is not reported to other countries.
St. Kitts and Nevis, also known in the country's constitution as Saint Christopher and Nevis, has been independent since 1983 and forms part of the group of islands known as the Lesser Antilles, located some 2,000 km to the southeast of Miami. The Federation comprises two islands: Nevis with an area of some 93.2 km2 and St. Kitts with 168.4 km2. The official and business language is English. The Federation is a member of the United Nations (UN), of the Organization of American States (OAS), the British Commonwealth and many other international organizations. The Eastern Caribbean Central Bank has its headquarters on St. Kitts. It maintains the stability of the Eastern Caribbean Dollar (EC$), which is the national currency of most eastern Caribbean countries and is tied to the US Dollar. The head of state is the Queen of England. St. Kitts and Nevis is a well functioning democracy based on the British parliamentary system.
Citizenship Program
The Citizenship Program of St. Christopher (St. Kitts) and Nevis was established in 1984, it mandates applicants to make a standard investment to the economic contribution to the country which is approved and recognised by the government. Such an investment guarantees the applicant and his family with a citizenship in St. Kitts and Nevis.
The regulations regarding citizenship-by-investment in St. Kitts & Nevis are contained in Part II, Section 3 (5) of the Citizenship Act, 1984. The Government determines, by Cabinet Decisions, which projects and which amounts of investment shall qualify as a "substantial investment" and thus lead to eligibility under the Citizenship-by -Investment Program.
When you acquire citizenship under the St. Kitts & Nevis citizenship program, you and your family enjoy full citizenship. As citizens of St. Kitts & Nevis, you and your family are issued with passports which allow visa-free travel to more than 100 countries worldwide, including the entire EU.
Citizens of St. Kitts and Nevis can take up residence in St. Kitts & Nevis as well as in most of the CARICOM member countries at any time and for any length of time. You are not liable for taxation, even if you decide to reside in St. Kitts & Nevis, as there are no direct taxes.
As a Commonwealth citizen, you receive certain preferential treatment in the United Kingdom. For example, your children may enter the United Kingdom to study without first having to apply for student visas. After studying, they may work in the United Kingdom for two years without needing a work permit.
How to qualify for St. Kitts and Nevis Citizenship by investment?
To qualify for this program, the applicant must make either an investment in one of the approved real-estate developments in addition to paying government fees, other fees and taxes;
Or the applicant may make a donation to the Sustainable Growth Fund (SGF).
Investment in real-estate program
To qualify for citizenship under the real estate option, the government requires applicants to make an investment in designated officially approved real estate plus the payment of government fees and other fees and taxes. As the application procedure under this option involves the purchase of real estate, this can lengthen the processing time depending on the chosen property.
A list of approved real-estate developments is published on the website of the Citizenship-by-Investment Unit of the Government of St. Kitts and Nevis. Our professionally dedicated team can actually advise you the better properties with the kind of investment you may have in mind.
The real estate cannot be re-sold until 5 years after the purchase, and after that will qualify the next buyer for citizenship.
Citizenship by contribution to the SGF
Acquisition of citizenship under the SGF option requires a contribution to the Sustainable Growth Fund. The contribution is in the form of a one-time payment, and there are four different categories:
1.Single applicant;
2.Applicant with up to three dependants (i.e. spouse and two children below the age of 18);
3.Applicant with up to five dependants (i.e. one spouse and four children);
4.Applicant with seven and more dependants.
In each of these categories, the contribution amount includes all government and due diligence fees. The documentation required for an application is reasonable and the application procedure is straightforward. The average processing time under the SGF option is 3 – 4 months. But with an additional fee involved we can speed up the procedure and get the passport within 60 days.
List of Documents
The following is an overview of the key documents and forms required. Please note that if you would like to proceed with an application, we will need to prepare the application documents and all necessary forms for you.
The following forms and documents are required from each applicant, including children:
Photograph and Signature Certificate (Form C2).
Medical Certificate (Form C3) including original results of an HIV test (an HIV test is required for all persons applying for citizenship, including children). The HIV test results must be not older than 3 months.
Certified copy of your current passport(s) showing name, photo, citizenship/nationality, date and place of issue, expiry date, passport number and issuing country.
Certified copy of your current national identity card(s).
Six original passport-size photos of yourself taken within the past 6 months.
Original excerpt of full birth record or certified copy of full birth certificate (i.e. a birth document that also includes your parent's details, or a household register, family book etc.).
Original police certificate(s) from country of citizenship (unless you can provide satisfactory evidence that you have never lived there) and from any country where you have lived more than 1 year over the past 10 years. Police certificates must be less than six months old at the time you lodge your application.
The following forms and documents are required only once from the main applicant:
~Investment Confirmation / Escrow Agreement (Form C4-S or C4-R) and confirmation of funds having been wired to an escrow account. Also, in the case of Form C4-R, a copy of the executed real-estate contract.
~One original bank reference letter issued by an internationally recognized bank, not older than 6 months.
~One original professional reference (e.g. from an attorney, notary public, chartered accountant or other professional of similar standing), not older than 6 months.
The following documents are required only if applicable, i.e. if married persons apply together:
~Original excerpt of marriage record or certified copy of marriage certificate(s) (if applicable).
~Certified copy of divorce document(s) (if applicable).
Fees and Costs
Our legal professional fees totally depend on whether applicant is interested in real-estate or SGF and also the number of applicants at one time.
We require our clients to make payment of a retainer fee, a complete set of required forms as well as an application guide with detailed explanations regarding all forms and documents will be prepared and sent to you by courier. Your documents will only be delivered by courier, and all courier charges are included in our fees.
To proceed, to receive further information on the program or to arrange a private consultation please contact one of our immigration specialist today.